DMM Revolver Wiregate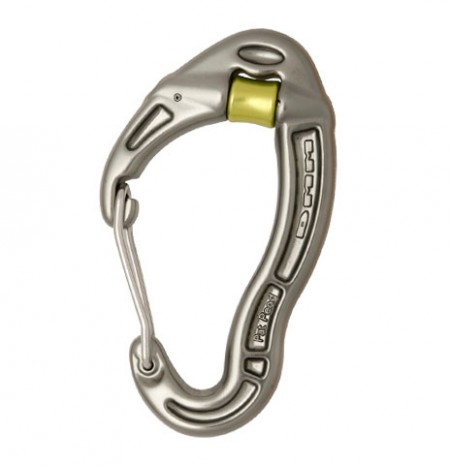 £
19.40
Exc. VAT
£

23.28

Inc. VAT
The Revolver wiregate has a lower profile gate than the others in the family so suits applications where the connector needs rotating or inverting within a small eye or loop and where a locking connector is not required.
Can be carried on a harness or in a pocket and with negligible weight penalty and is best used as an addition to PPE rather than as a replacement in rescue and work situations.
Description
Features
Conforms to EN12275:1998 and UIAA121:2009
Unique and legendary connector incorporates low friction roller system
I-Beam section for increased strength to weight ratio
Hot forged and fully heat treated aluminium for lightness and maximum strength
Anodised to BS EN 7599:2010 AA10 Sealed for corrosion protection
Individually marked for traceability
In simple terms this carabiner uses rolling friction rather than sliding friction as in a normal carabiner when the rope runs over the carabiner bar. In this case the rope rolls over the pulley wheel which means much less friction is created. Less friction means less force holding the climber back, which makes upward progress a lot easier.
Imagine a long route where you have placed a number of runners and the benefits are obvious to see. The benefits are even more apparent when sudden changes of direction are encountered, such as when your route traverses or goes over a roof or bulge. These are the placements where you will get most benefits in terms of reducing friction.
However, there are other important factors to consider too. Since the rope rolls over the roller there will be less wear and tear on your rope which will increase its working life considerably. Also, by reducing the friction the forces involved when a climber falls are more evenly distributed throughout the system, resulting in less force being inflicted on the last piece of protection placed. If this last piece is marginal, it could be a very real benefit.
The Revolver also offers you options in terms of rigging hauling systems or improvising rescues, as it works just like a small pulley, making this carabiner a very versatile piece of kit.
The roller itself is made of 7075 and blends smoothly into the back of the carabiner to encourage the rope to run correctly. Inside the roller is a dry lube IGUS bearing which in turn is supported by a high tensile stainless sleeve over a high tensile stainless spindle. The whole assembly runs very smoothly and the sealed bearing tubes as it wears. It is also very strong, and the spindle will not deform until a force approaching 10 to 12 kN is generated.
Carry two or three on your rack and use them as described above, enjoy the benefits of less friction, less rope drag, and be comforted by the fact that you are also carrying a couple of pullies with you for emergencies. Available in wiregate and locksafe formats.
Key Features
| Weight | Colour | Strength (Gate-Closed) | Strength (Gate-Open) | Strength (Minor-Axis) | Gate Opening | Rope Bearing Surface Width |
| --- | --- | --- | --- | --- | --- | --- |
| 50g | BLT | 24kn | 9kn | 7kn | 24mm | 10mm |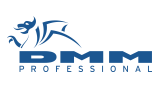 Brand: DMM
Product Code:
A328w
Shipping Weight: 0.1kg.