New England Ultra-Vee (Price per metre)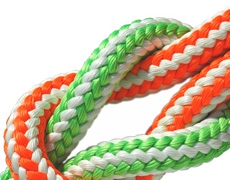 £
2.65
Exc. VAT
£

3.18

Inc. VAT
Description
Braided Safety Blue is a true 1/2" climbing rope, designed for commercial applications.
Green & white outer.
Braided Safety Blue is constructed using our trademark twisted parallel blue nylon core yarns, jacketed by a 16-strand braid of tightly plied polyester over polyolefin. Additionally, the cover is treated with a protective finish to minimizes abrasion and maximize rope life. The blue core yarns both ensure that the rope remains firm and round, and acts as a warning flag if the cover is cut.
Features
Low elongation
Good strength to weight ratio
Abrasion resistant
Excellent wet/dry strength retention
Torque-free non-hockling
Stays flexible and very easy to handle
Technical Specifications
Size: 12mm (1/2")
16-strand
Tensile strength: 3.2kg
Please enter quantity required (length in metres) when you see your shopping basket.
Key Features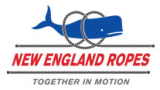 Brand: New England
Product Code:
CR054
Shipping Weight: 0.1kg.
You may also be interested in