Riggers Knife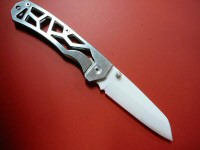 £
48.00
Exc. VAT
£

57.60

Inc. VAT
Description
A Folding ceramic rigging knife.
Sharp, beautiful, light and cuts like a light saber. Great for spectra - any high modulous line, leather, rope of all types and sizes.
And did we mention that it is sharp? Very sharp. Ceramic blades will not dull easily when used on rope. Do not use to cut metal or wood.
Add a lanyard, it is ceramic, and do not drop - it might break.
WARNING
Do not try to use any coarse diamond files or round/triangular rods. These will chip the edge as will most commonly used sharpening tools. A powered diamond abrasive with very fine grit 1,000 or finer, will produce a clean edge but may require further polishing to remove scratches and micro chips for the absolute best edge! I have found that a small 600 grit diamond coated steel plate does work very well to re-define an edge or remove chips etc. Actually a good working edge but further polishing with 1,000 and 1,500 grit SC paper will further improve this.
Key Features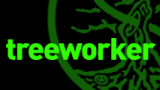 Brand: Treeworker
Product Code:
RSRK
Shipping Weight: 0.07kg.