ART Rope Guide Cocoon 1.5m
£
218.00
Exc. VAT
£

261.60

Inc. VAT

The name says it all really, this product combines smooth rope work with excellent protection for the cambium.

Description
The rope guide is another product which falls into the, once used there's no turning back category. In essence an adjustable friction saver which incorporates an isolated pulley into the loop enabling frictionless ascent & descent on a doubled rope system.
This product has a built in shock absorber
The Ropeguide 2010 is very light, can take on even bigger loads and at the same time offers even more safety than its predecessors.
One-of-a-kind ring: The rope runs protected within the hollow ring and (strange but it is true) the rope enhances the breaking strength of the ring and vice versa! Perfect symbiosis: less weight, better breaking strength plus doubled safety, since the loop running to the pulley is attached to the ring as well as to the rope sling.
Friction saver's contact surface: an 8mm parallel sewn double rope makes for the new Ropeguide 2010 contact surface. This combines the advantages of rope and loop: great abrasion resistance, wide contact surface and higher tensile strength because of the tube shaped ring design.
Fender: Right behind the tube shaped ring there's a small 'fender' built in. This allows the ring to align vertically when pulled from a forked branch, which makes for an easy gliding even through smaller forks.
The long release lever allows for an easy release of the locking cam when pulled (as with the Positioner 2). This makes retrieving even easier and more reliable.
The spring loaded cam prevents rope from accidental sliding.
The Zip-Absorber-1 enhances safety as a built-in 'airbag'.
Key Features
ROPEGUIDE 2010 features:
integrated Zip-Absorber-1
continuously adjustable length
can be combined with Doublesnapper-3
easy 'lifting' of pulley with climbing rope installed
optimized 'choking' mode based on spring loaded cam
automatic blocking without slippage
easy adjustment even after heavy loads
top safety and loading capacity based on tunnel shaped ring and rope combined
optimised retrieving of ring based on integrated fender
optimised releasing of false crutch based on use of release lever
low kink friction saver supplies great width and abrasion resistance by parallel sewn 8 mm polyamide rope.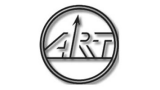 Brand: ART
Product Code:
CA002
Shipping Weight: 0.3kg.