Samson Yellow Jacket Rope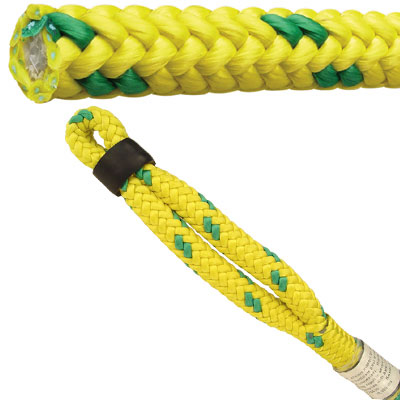 £
2.55
Exc. VAT
£

3.06

Inc. VAT
Description
Yellow Jacket is a top-grade, high-tenacity polyester climbing line constructed specifically for tree-working activities. This tightly woven, 16-strand line has all of the characteristics sought by professional arborists, but with less of the bulk and weight. Yellow Jacket is a true half-inch line that works well with many of the mechanical devices utilized by today's climber. Yellow Jacket weighs less than older designs, to limit the struggle of dragging it through the tree. Although this design feature compromised some strength, we think you'll find the difference well worth it. As with ProStripe and Pro Spec, Yellow Jacket does not milk with use - an irritating phenomenon that causes similar products to develop a moving bulge in front of the climber's hitch.
Specifications
Diameter : 13mm
Weight : 7.3 lbs per 100 ft
Color : Yellow with Green fleks
Melting Point : 480 degrees F (Polyester)
Elongation : 2.52% @ 540 lbs
Strand Count : 16 strand
WLL : 620 lbs
Tensile Strength : 6,200 lbs
Fabric : Polyester
Please enter quantity required (length in metres) when you see your shopping basket.
Key Features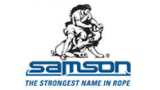 Brand: Samson
Product Code:
CR0083
Shipping Weight: 0.12kg.
You may also be interested in