KK Spacer 2
£
18.00
Exc. VAT
£

21.60

Inc. VAT
The KK SP2 is really handy when you're using short gaffs on a tree with thick bark.

Description
The KK SP2 is milled out of 7 series aluminum and anodized. It is designed to have two functions, firstly it keeps the tip of your spike 5mm further from the instep of your foot, this matches your Spikescender side. It is handy when using short gaffs on a thick-barked tree. Secondly you can attach your HAAS or foot loop straight to it with a small carabiner, eliminating annoying foot loop issues and minimizing the amount of rope needed under a hand ascender or HAAS.

Key Features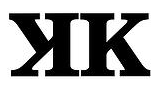 Brand: KK
Product Code:
KKSpikeSpacer2
Shipping Weight: 0.1kg.
You may also be interested in
Works well with