Smartwinch
£
2,200.00
Exc. VAT
£

2,640.00

Inc. VAT
Smartwinch - the ideal combination of bollard and winch, both strong and versatile.

Description
The Smartwinch was developed by Steven Ibelings from the Netherlands based on his own experiences on site. It is built around the Harken 46 and mounted on a stainless steel backplate. The whole unit weighs about 23kg.
Steven has managed to make his winch handle multi-purpose - it's used both for the winch and the mounting mechanism, rather than having a separate bar for the strapping. Another unique feature is the ability to set two ropes at once - one around the winch and one around the outer bollard.
The bollard serves as a housing for the winch, which means it has a larger diameter that results in almost kinkless coiling. Both bollard and winch can be used independently of each other so once installed there is no need for further tool changes.
The Smartwinch is a solidly produced and innovative product - the ideal combination of bollard and winch that is strong and versatile and delivers all the power you need.
All reports back have been positive and enthusiastic - the Smartwinch is definitely worth the money!
Key Features
All Parts including screws and springs are made of corrosion resistant steel (RVS 304).
Safe Work Load (SWL): 7 kN
Min break load: 70 kN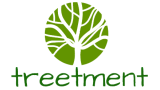 Brand: TREETment
Product Code:
SmW01
Shipping Weight: 25kg.