DMM Klettersteig Locksafe
£
17.24
Exc. VAT
£

20.69

Inc. VAT
The Locksafe option is best used when security is paramount as it will auto-lock almost instantaneously and yet requires triple action opening to be detatched from the system.

Description
Locksafe The classic triple-action, locking mechanism. The Locksafe is almost as simple to use as the Kwiklock, requiring just one extra push-up action of the barrel before the twist, but when locked gives even better protection from accidental opening. This is especially important in situations requiring complex, rope-running systems. A rope under tension may run transversely over other locking mechanisms exposing them to the risk of unlocking. The addition of the third required action dramatically reduces the likelihood of the same rope opening the Locksafe.Top Tip: Keep all Locksafes clean and properly maintained to increase longevity in use.
Features
Conforms to EN362:2004/B
Hot Forged Klettersteig shape provides extra large internal volume and gate clearance
I-Beam section for increased strength to weight ratio
Anodised to BS EN 7599:2010 AA10
Sealed for corrosion protection
Particularly suitable for clipping safety lines and anchor points
Individually marked for traceability

Key Features
Strength
(Gate Closed)
Gate Opening
Weight




30kN
25mm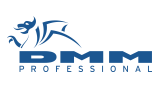 Brand: DMM
Product Code:
DMMKL
Shipping Weight: 0.1kg.