KK Spikescender 2 Right Foot
£
140.00
Exc. VAT
£

168.00

Inc. VAT
The Spikesender 2 is a world first made by Kiwi Klimbers. This Spikesender has an optional locking button. It's up to you whether you secure the rope without using your hands!
OUT OF STOCK

Description
The KK Spikesender2 is a foot asender independent of the gaff and can be retrofitted fo the KK Carbons or teh Distel Geckos (Carbon or Classic). The KK Spikesender bolts directly to the shaft, beneath the existing gaff and tucks well out of the way beside your heel.

The use of the KK Spikesender ensures smooth management of slack, while keeping your climbing line well out of harms way when ascending SRT or DbRT. Milled from aircraft grade aluminium and featuring a NZ-made Titanium toothed camt. Dale has lightly tensioned the Titanium cam which seems to resist the tendency to create a bite in the rope on ascent.

KK Spikesender can only be used when attached to stirrops - KK Carbons or Distel/Gecko.

Colours may vary

Key Features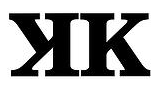 Brand: KK
Product Code:
KKHOSPIKE
Shipping Weight: 0.3kg.