ART Snakeanchor
£
85.30
Exc. VAT
£

102.36

Inc. VAT
A multi talented tool for everyday work situations - the SnakeAnchor serves as lanyard and anchoring device and can be continuously adjusted at 2.7" intervals

Description
The SnakeAnchor is a multitalented tool that can be installed open and used as friction device with pulley or carabiner or installed in choking mode and continuously adjusted. The tube shaped ring ensures this procedure works extremely efficiently.
The one-and-only combination system of tube shaped ring, parallel sewn 8mm polyamide rope as well as segment stitching makes for a strong, versatile and easy to use tool in everyday work situations.
If you want to secure or block the choked sling, you just need to install a small carabiner into an open rope segment right in front of the ring. Climbing ropes can be fastened as lower anchor. This way you can, for example, install a lowering device for aerial rescue at any given place.

Key Features
SNAKEANCHOR key features
to be used as lower and upper anchor
segment stitching makes for continuous adjustments (2.7" intervals)

securing position in choking mode installation with non-locking carabiners
to be used as adjustable friction saver with carabiners or pulleys
great abrasion resistance and wide contact surface based on parallel sewn 8mm double strand polyamide rope
High load capacity plus protection of eye with tube shaped ART ring
Better security and tensile strength based on even load distribution onto whole of tube shape ring structure
Length - 2.5m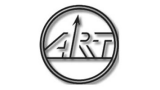 Brand: ART
Product Code:
ARTsnake
Shipping Weight: 0.75kg.
Documents

Download Product Documentation