The Summer - Nearly behind us!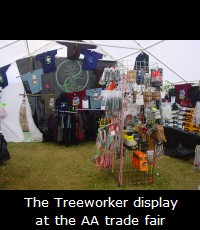 It seems as if it were just a few moments ago that we were in the midsts of preparing for the Capel Manor Celebration of Trees event & now here we sit with it all behind us, again. Apart from the Irish Tree Climbing Championship all of the years events have also past. Congratulations to all of the climbers who took part, particularly to new & novice visitors to such events.
I think that many people believe that climbing comps are just for the "elite", but seeing & experiencing the joy that many newbie climbers show at giving their all in friendly competition is hard to beat. This coupled with the mass of learning that can be found at TCCs continues to make them premier events in the Treeworker diary.
Aug 2009
---